Electric Bikes Rental, E-Bike and E-Scooter Conversions
in the Centre of Brno
CZK 490 per day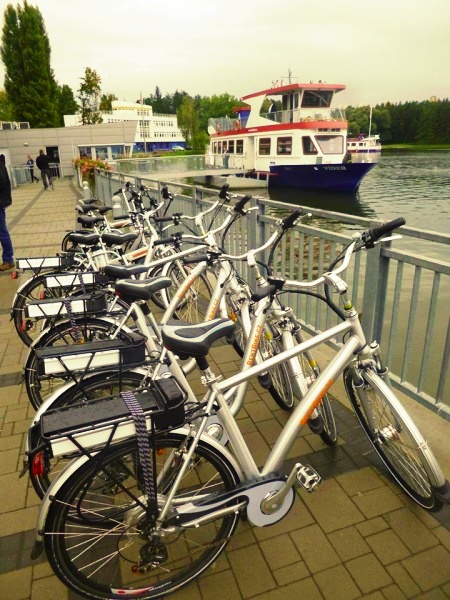 at Dominikánském náměstí 6/7 in the so called "
Zadní trakt"
, opposite to St. Michael's Church, and a stone's throw from the department store

Špalíček
ELECTRIC BIKE & ELECTRIC SCOOTER CZK 490 per day
We organize Bike-Tours with a guide called "Brno in 4 Hours"
Pricing
An individual tour CZK 820
Regularly organized, weekly tours on Sundays at 11 a.m. CZK 590
Prices include e-bikes and a guide (see the photo above)
Route: Dominikánské náměstí - Denis Park - Petrov Cathedral - The New Town Hall Courtyards - Pellicova Street - Špilberk - Basilica of the Assumption of the Virgin Mary - Brno Trade Fairs - The Anthropos Pavilion - along the river Svratka - Jundrov - refreshments at the Piava Restaurant - Komín - Žabovřesky - Kr. Pole - Lužánky Park - Schodová Street (Tugendhat) - tř. Kpt. Jaroše - Brno City Theatre - Janáček Theatre - Mahen Theatre - Měnín Gate - the Brno´s Dragon - RentBike.cz Office in "Zadní trakt"
For individual tours, please call +420 776 767 775 or, alternatively, for trips in English language, please call +420 775 075 522 (available 9 a.m.–10 p.m.)
or email rentbike@email.cz